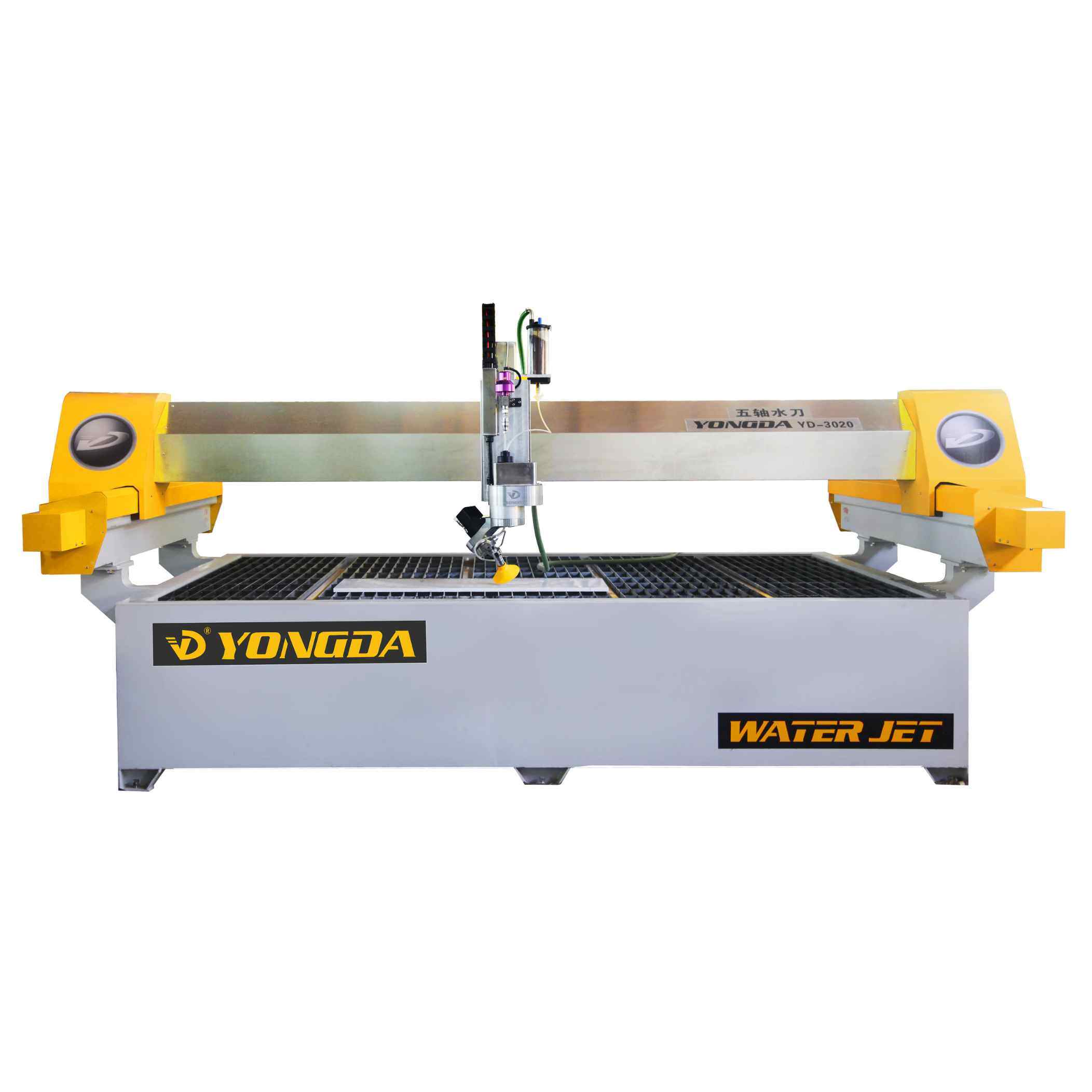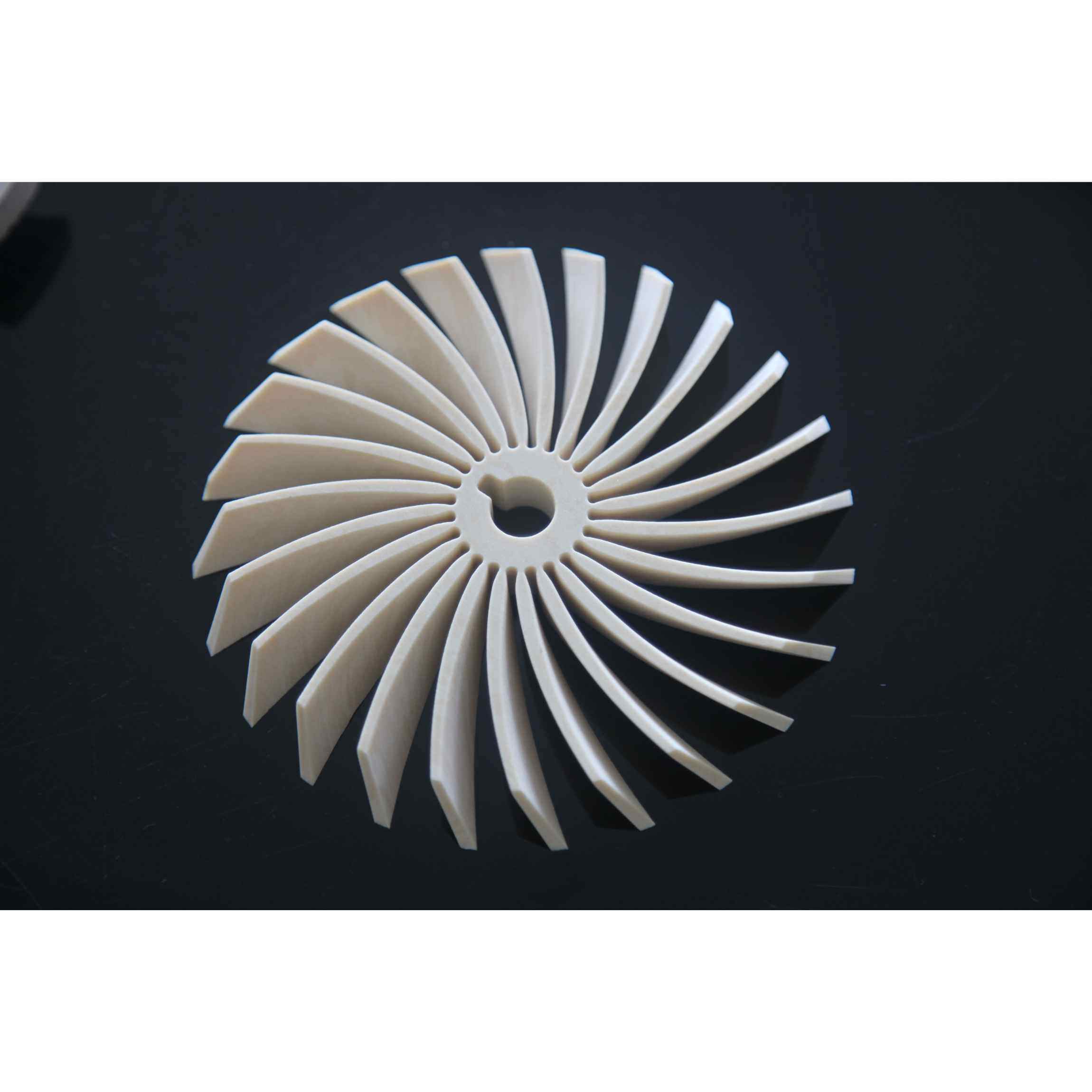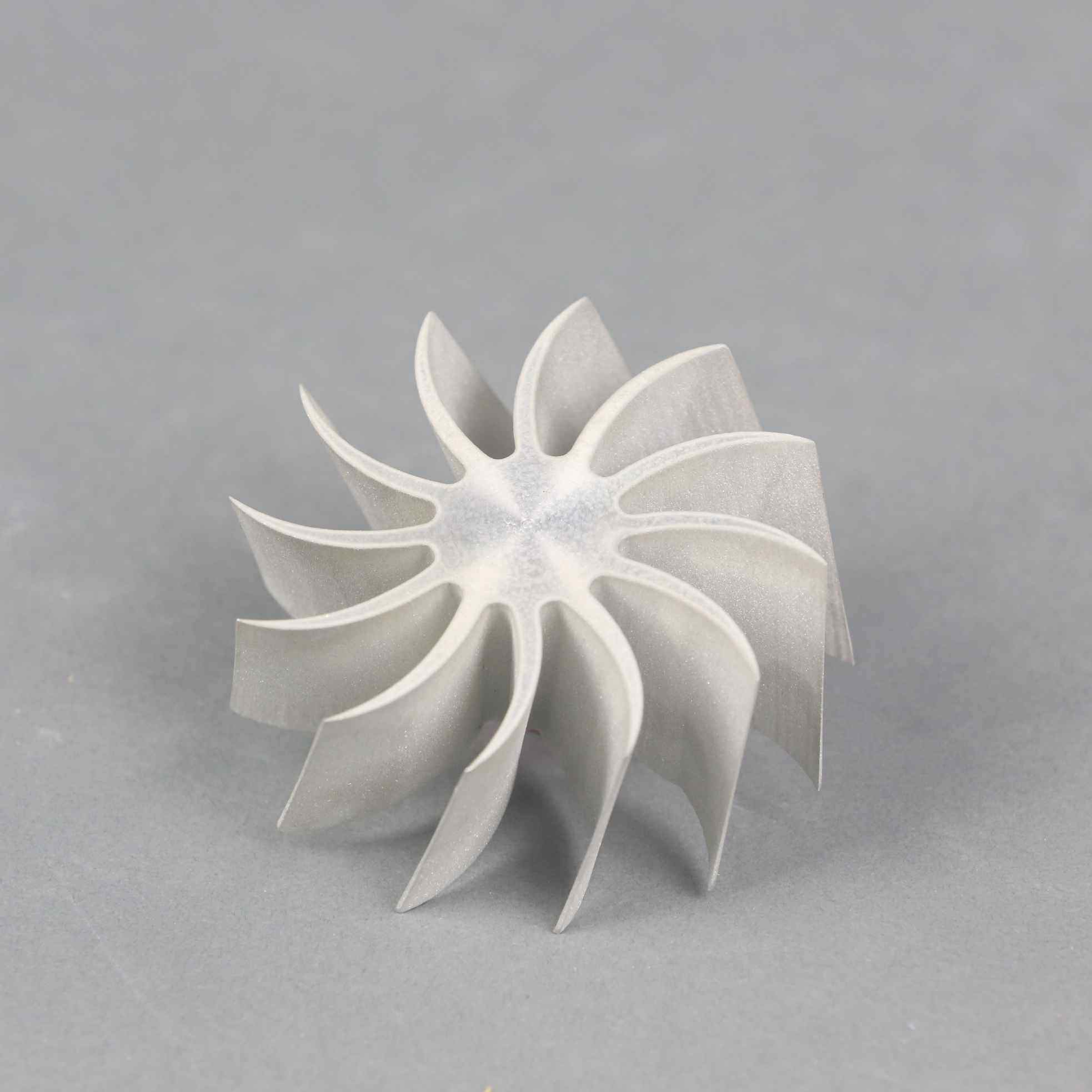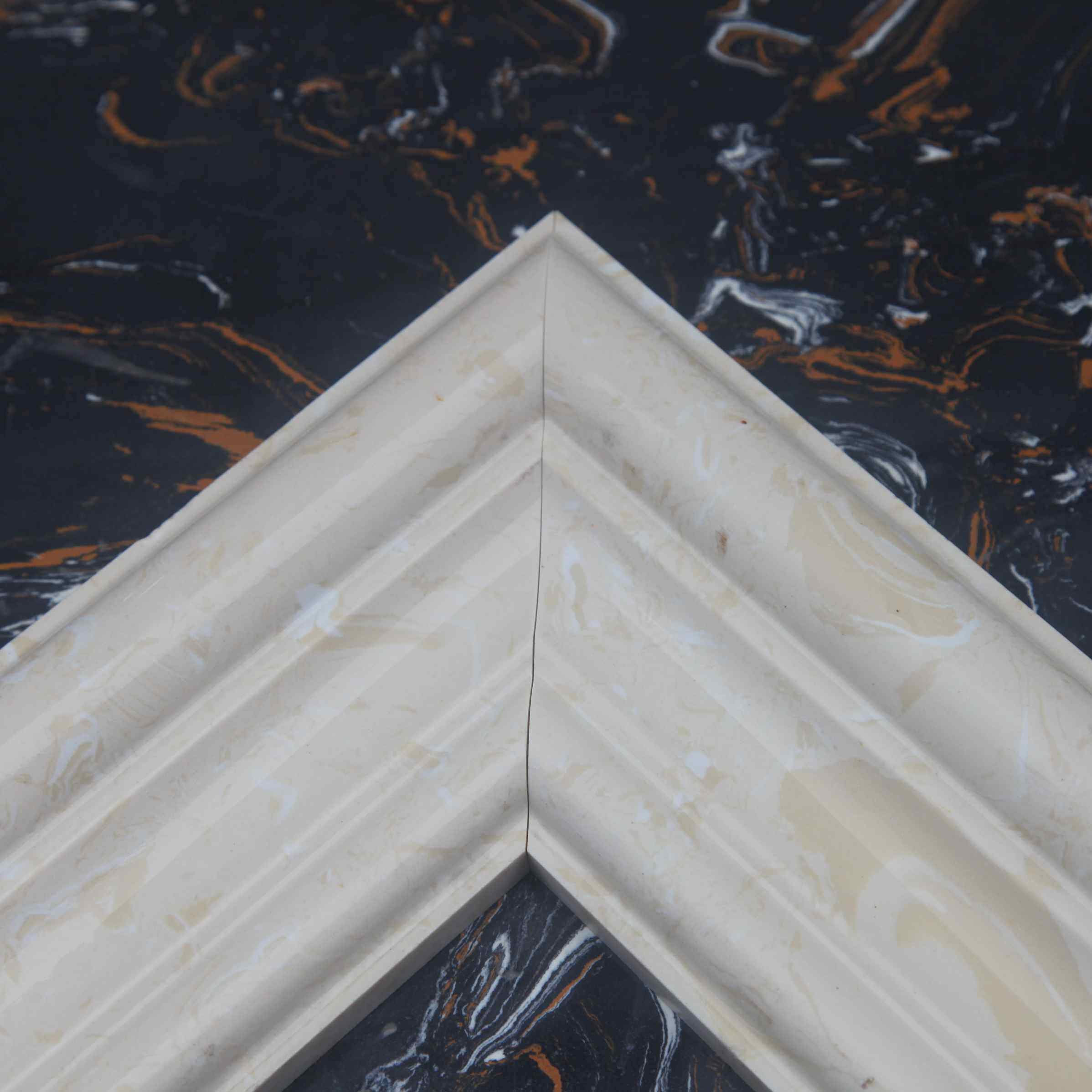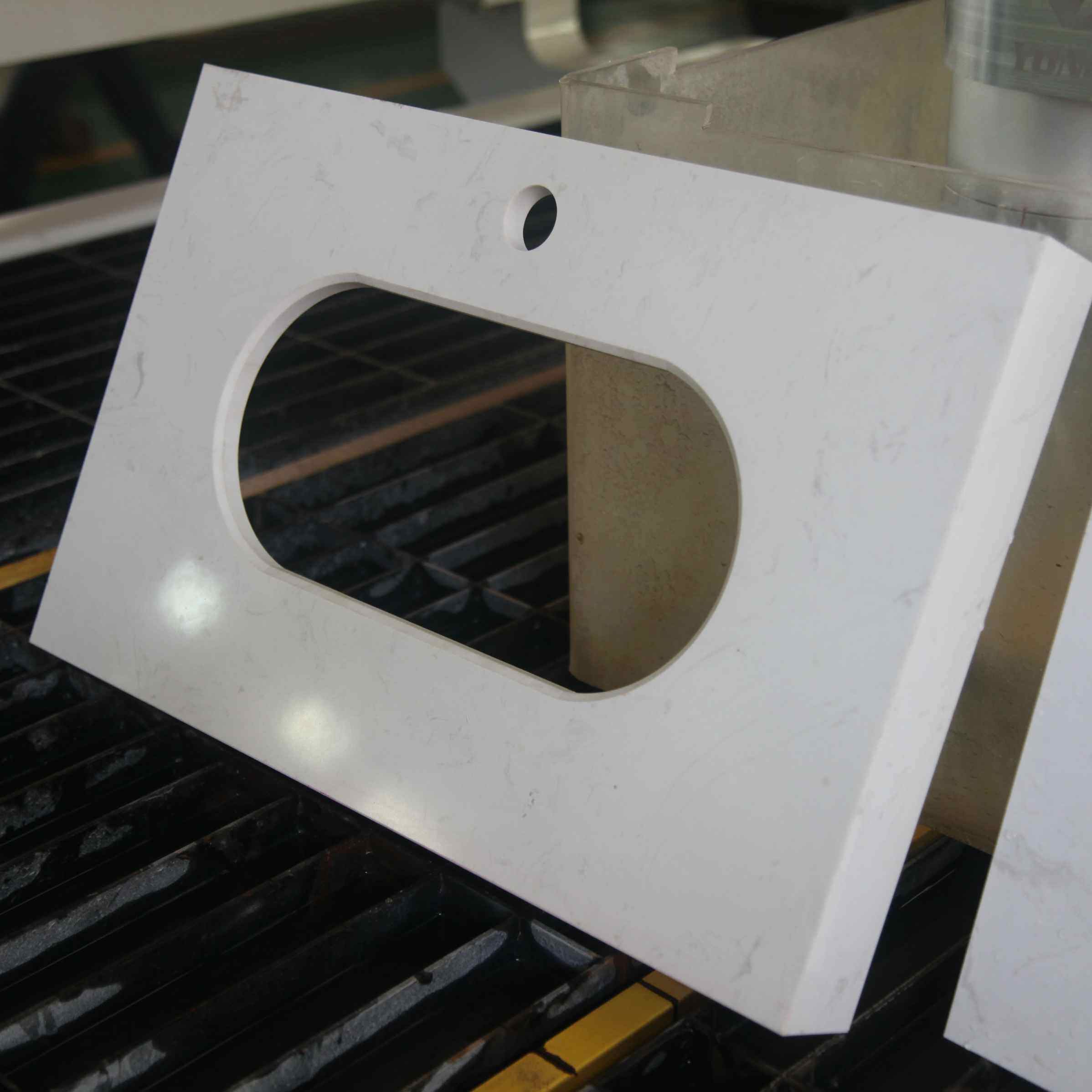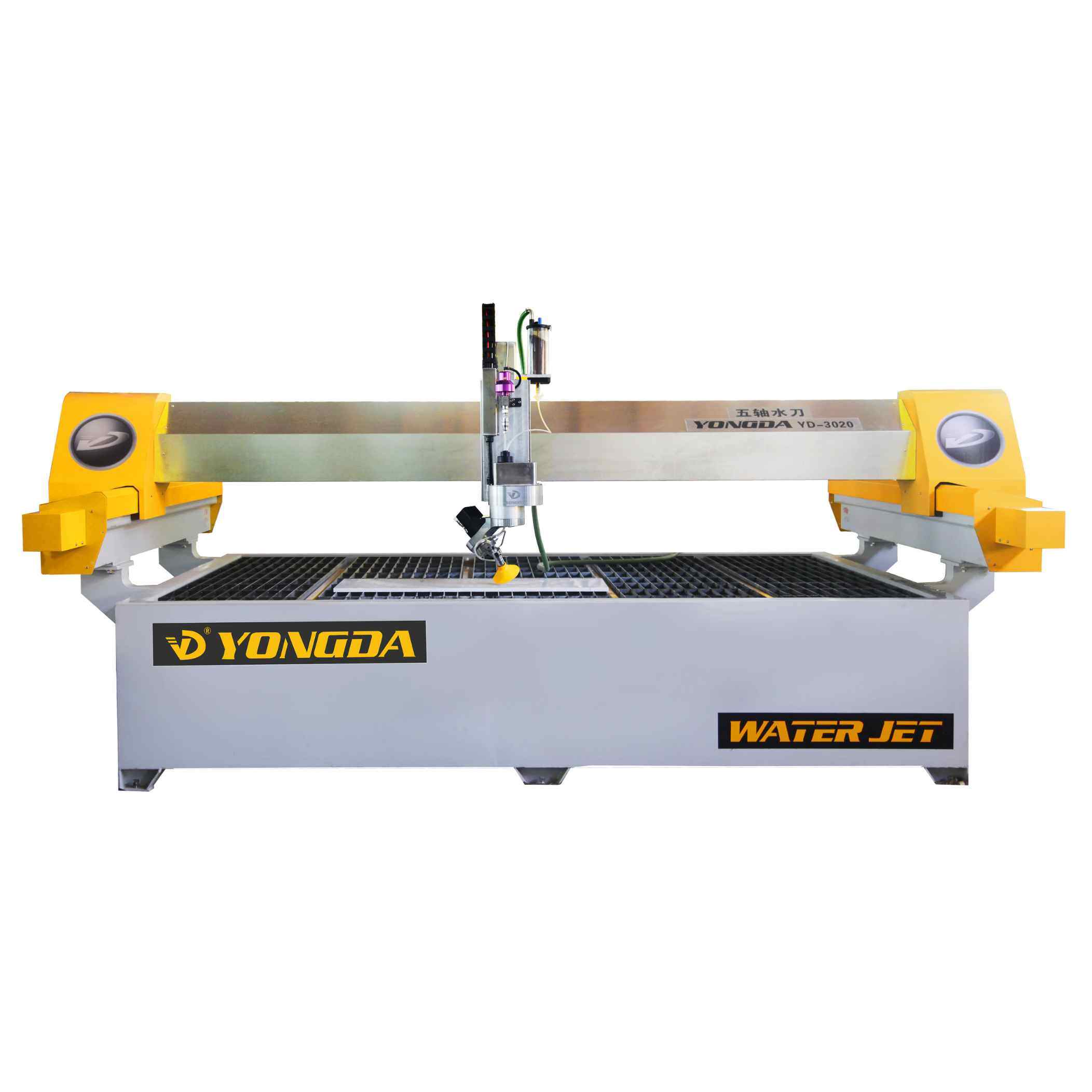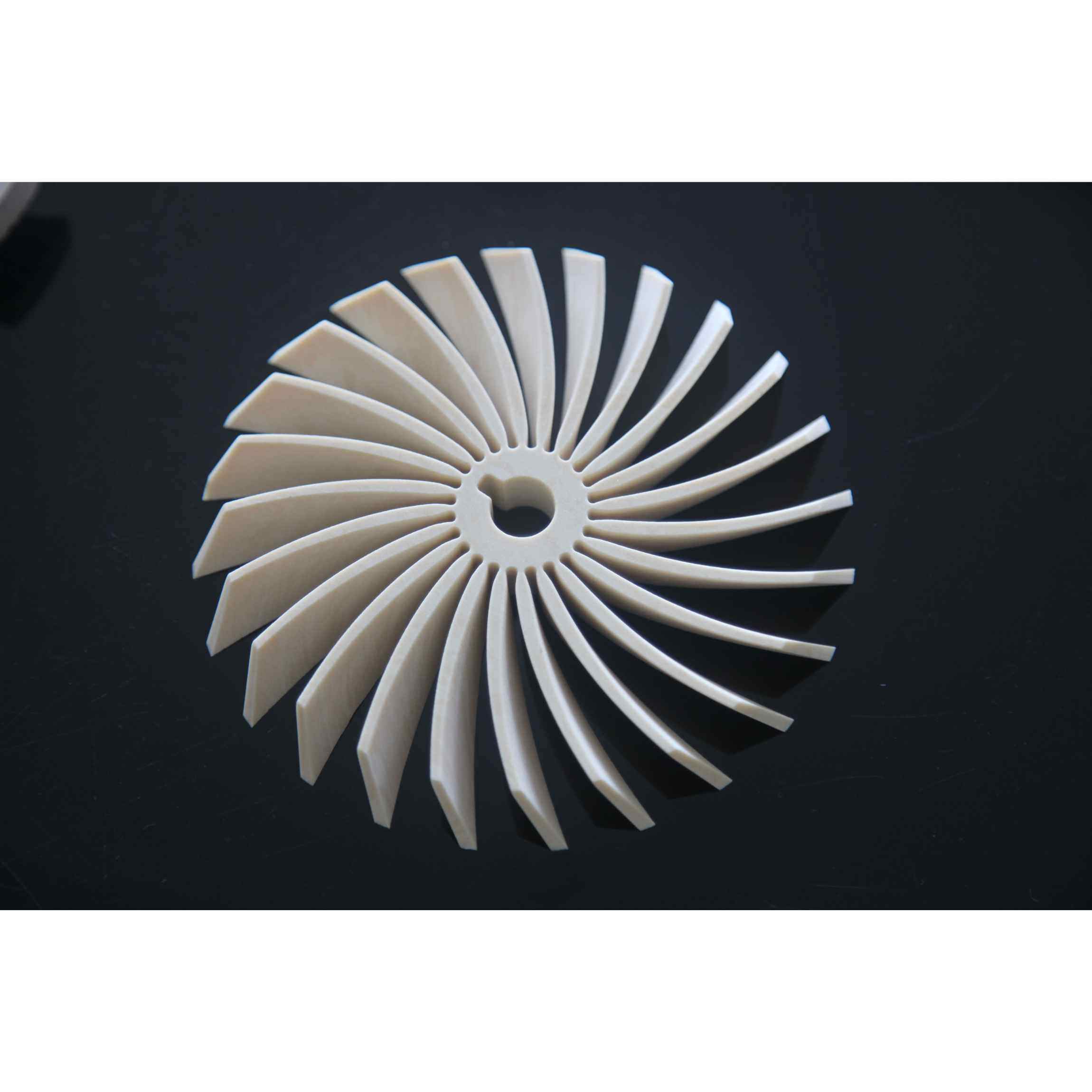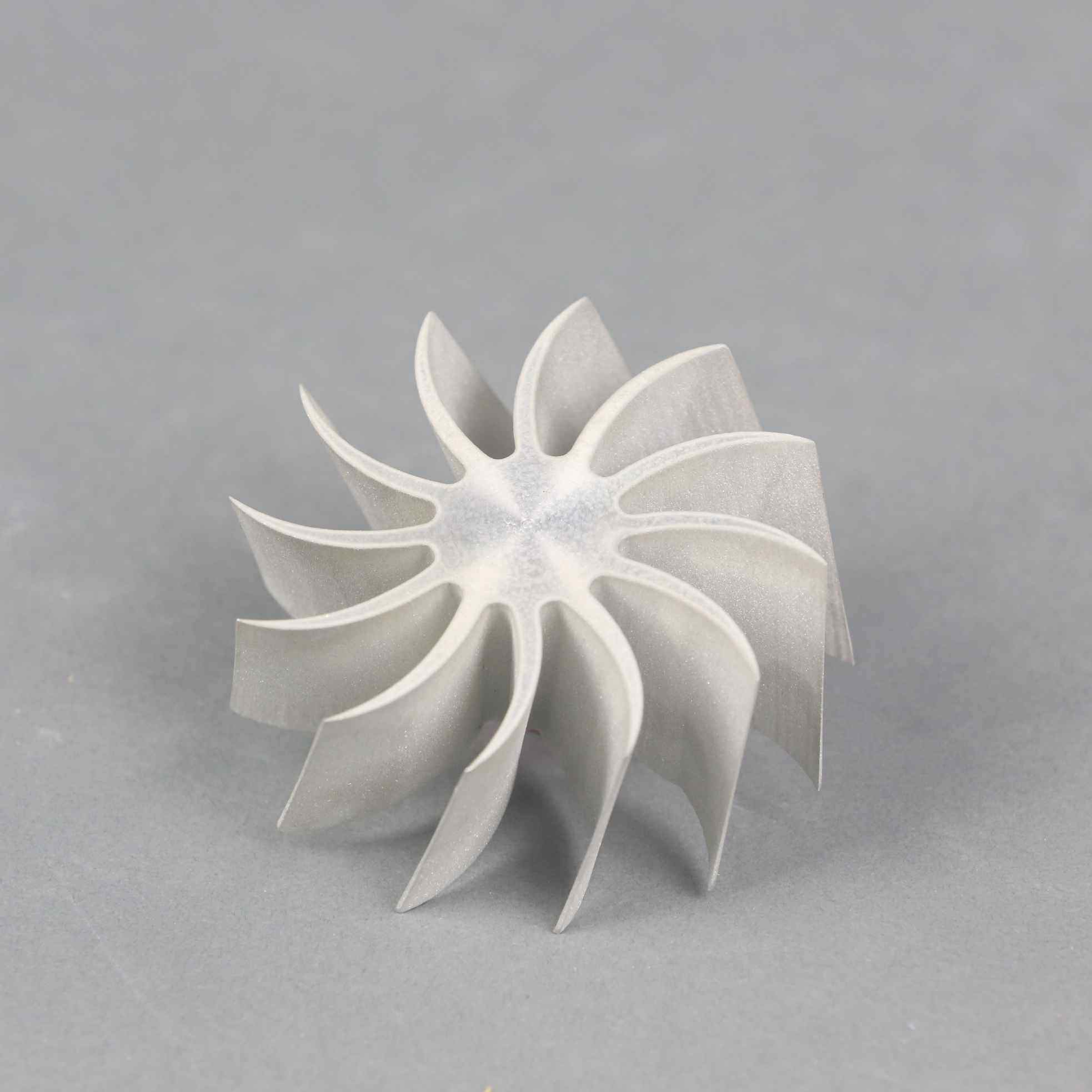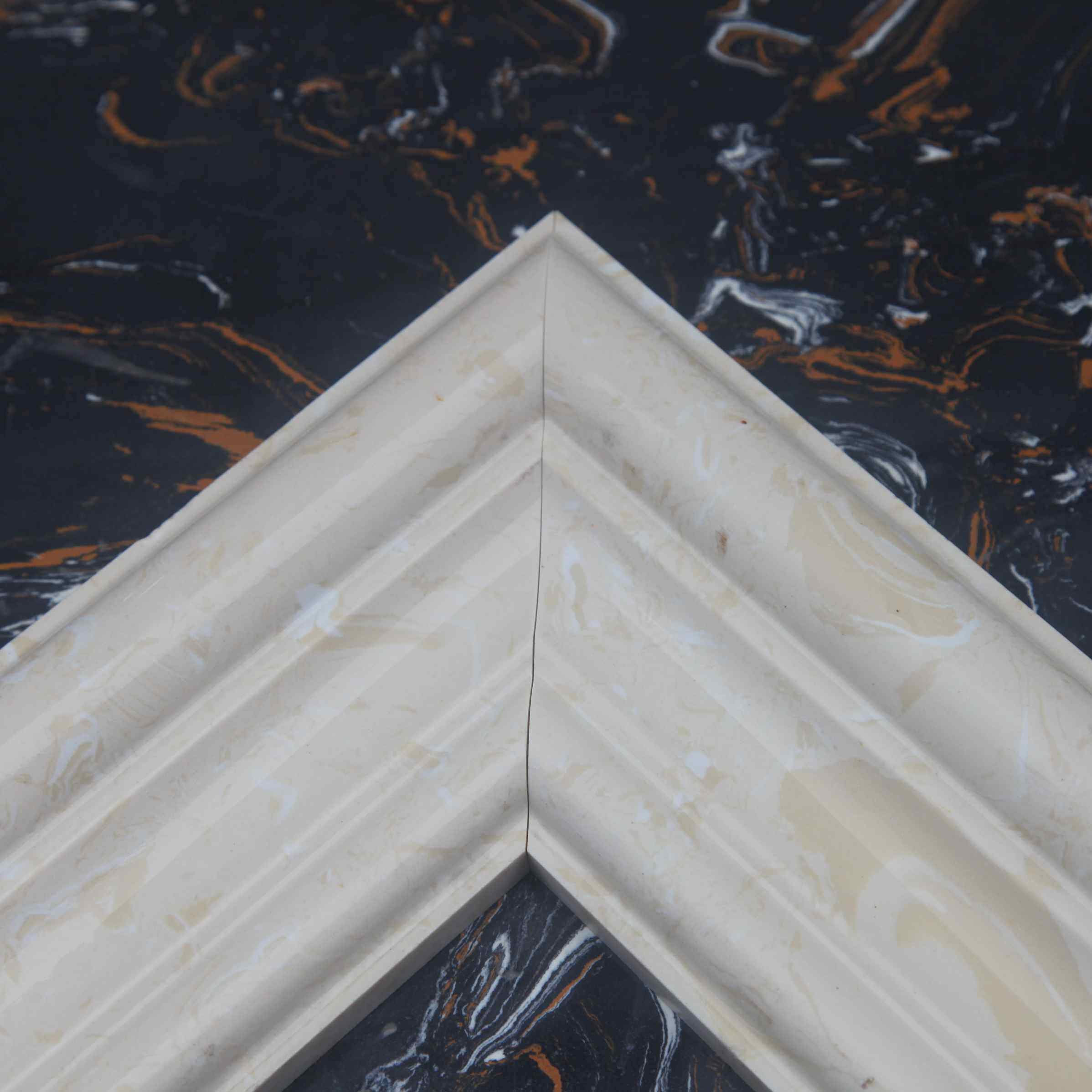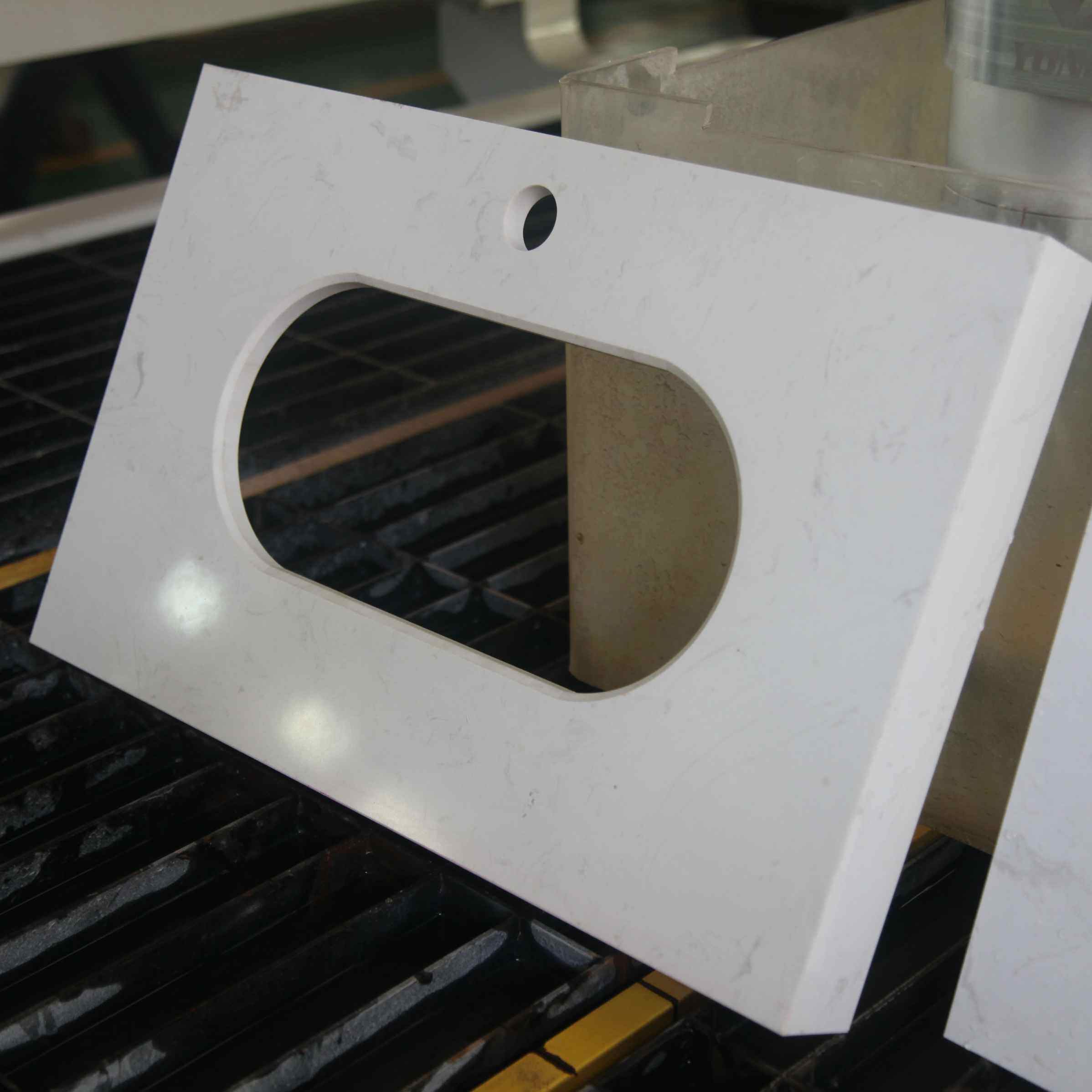 AC 5 Axis Waterjet Cutting Machine
Advantages of AC 5 AXIS cutting head:
1. 5 axis CNC waterjet cutting machine adopts AC axis design, real 5 axis (X. Y. Z. A.C) move.
2. Structure more tight for the Waterproof and dustproof. electrical wiring has a tidier and more clear layout.
3. All spare parts are processed by Japanese high precision CNC, ensure high accuracy of the 5 axis CNC waterjet.
4. 5 axis waterjet cutter adopts international high-end brand servo motor and servo driver to make the control accuracy higher.
5. Reasonable design, evenly the force, effectively improve the water jet operating life and reliability.
YONGDA AC 5 AXIS Waterjet, a new generation waterjet improved on the basis of AB 5 AXIS with 15 years manufacture experience, a high-end brand waterjet in China which launched into the market successfully and maturely. YONGDA AC 5 AXIS head is another solution for the high accuracy requirement of the water cutting, it can realize plane cutting and 3D cutting on 3 axis table and make sure meet the design requirement in one time processing.
It easily achieves arc plate cutting, cylinder cutting, spiral leaf cutting ... make impossible possible. AC 5 AXIS water jet cutting head can cut arbitrary curve and arbitrary angle, curve and angle changing is controlled by computer which make it more stable.
YONGDA water jet design concept: high accuracy, high efficiency, energy saving, simple maintenance, easy operation, waterproof, dust proof etc. Spare parts are processed by advanced imported equipment, 5 axis head's dynamic accuracy is tested by super high precision instruments, the processing equipment, instruments and precision of resetting reach the leading level of the country. YONGDA water jet makes you feel more stable, more reliable and more satisfied.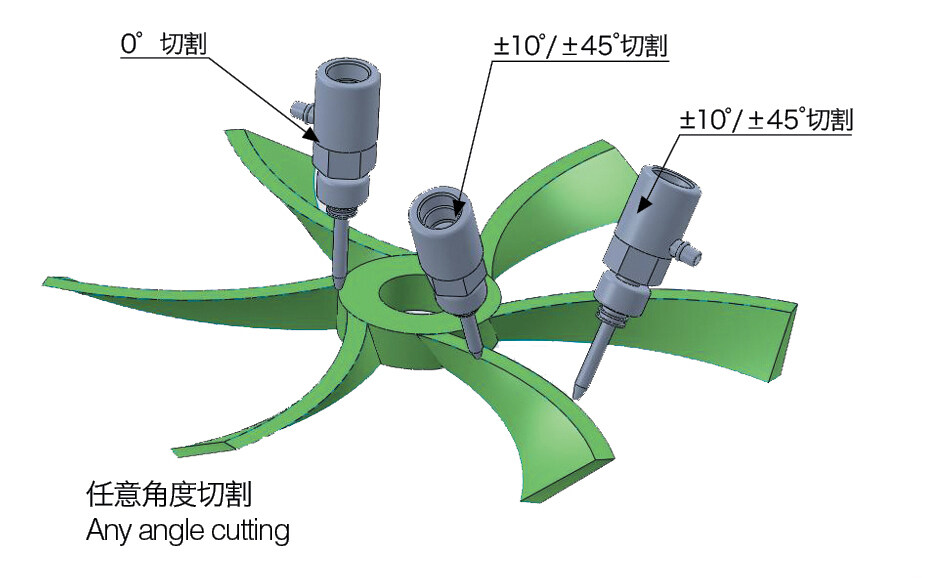 SAMPLE SHOW: 45° CUTTING, MITRE


APPLICATION: WASHING TOP MITRE, COUNTERTOPS MITRE, KITCHENTOPS MITRE

SAMPLE SHOW: METAL CUTTING

Model

YD-1212

YD-2015

YD-2515

YD-3015

YD-3020

YD-4020

Structure

Flying-arm

Flying-arm

Flying-arm

Flying-arm

Bridge

Bridge

Cutting table size

1300×1300mm

2100×1600mm

2600×1600mm

3100×1600mm

3100×2100mm

4100×2100mm

Stroke

X-axis

1200mm

2000mm

2500mm

3000mm

3000mm

4000mm

Y-axis

1200mm

1500mm

1500mm

1500mm

2000mm

2000mm

Z-axis

120mm

A-axis

±45°

C-axis

Limitless rotation

CNC controller

AC servo system

Accuracy

Cutting

±0.1mm

Repeatability

±0.05mm

Traverse speed

6000∕15000mm∕min

Power supply

220V∕380V∕415VAC,50∕60HZ
5 Axis CNC waterjet cutting machine can used in many industry such as ceramic, stone, metallic material, glass etc.