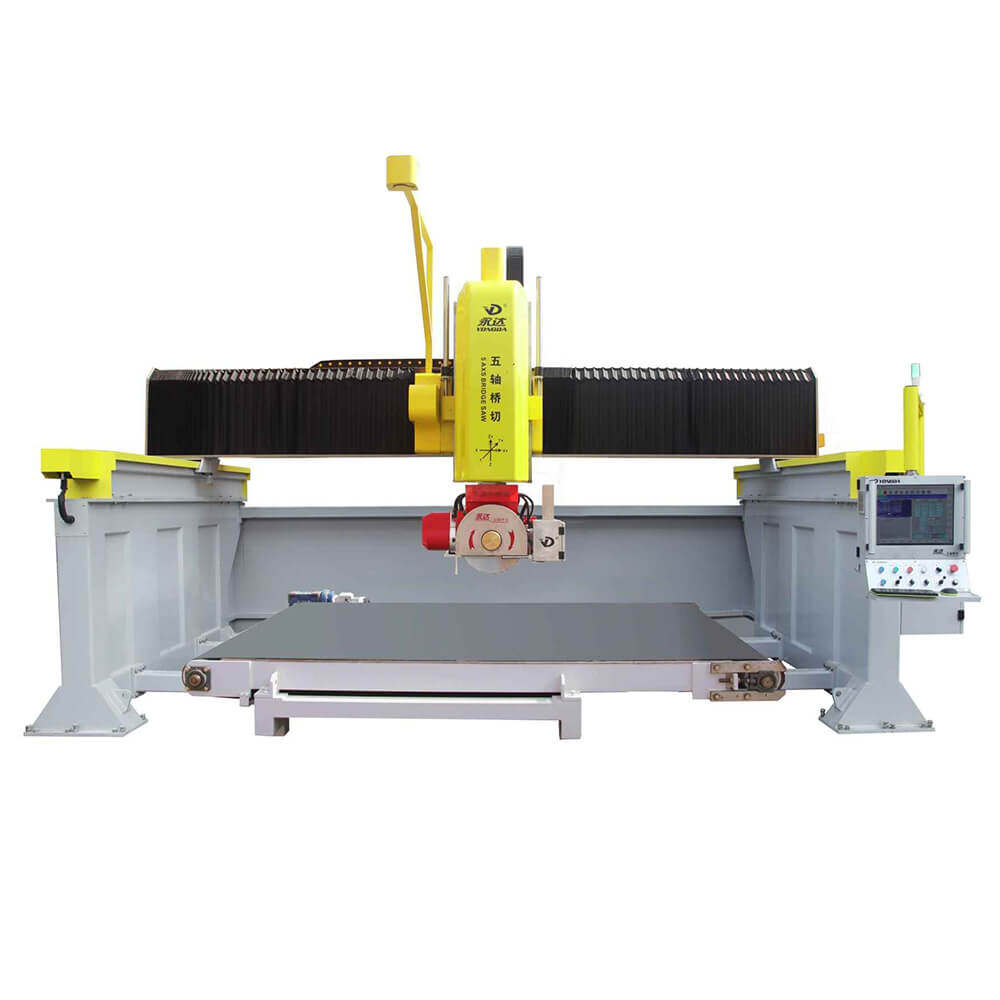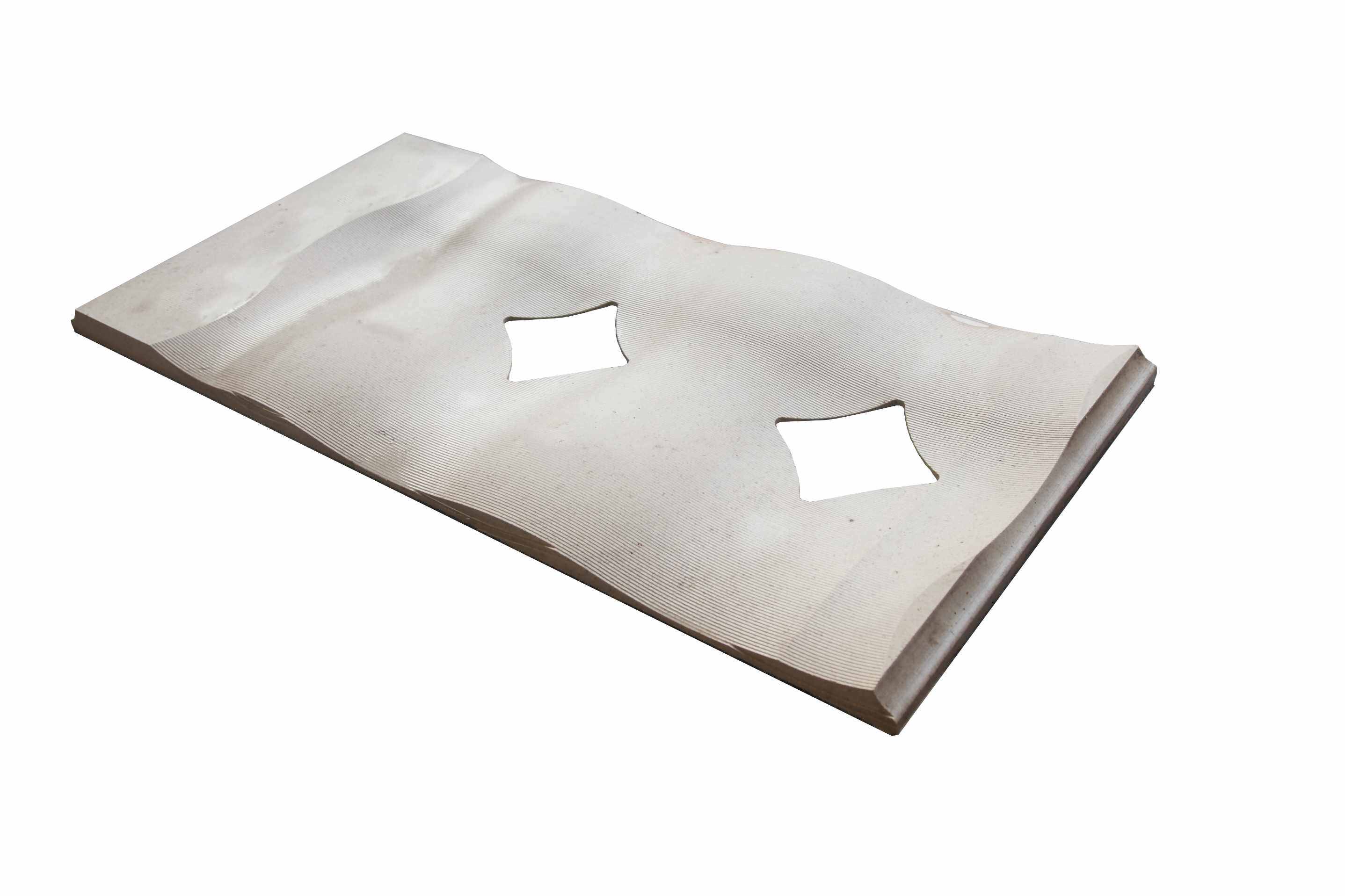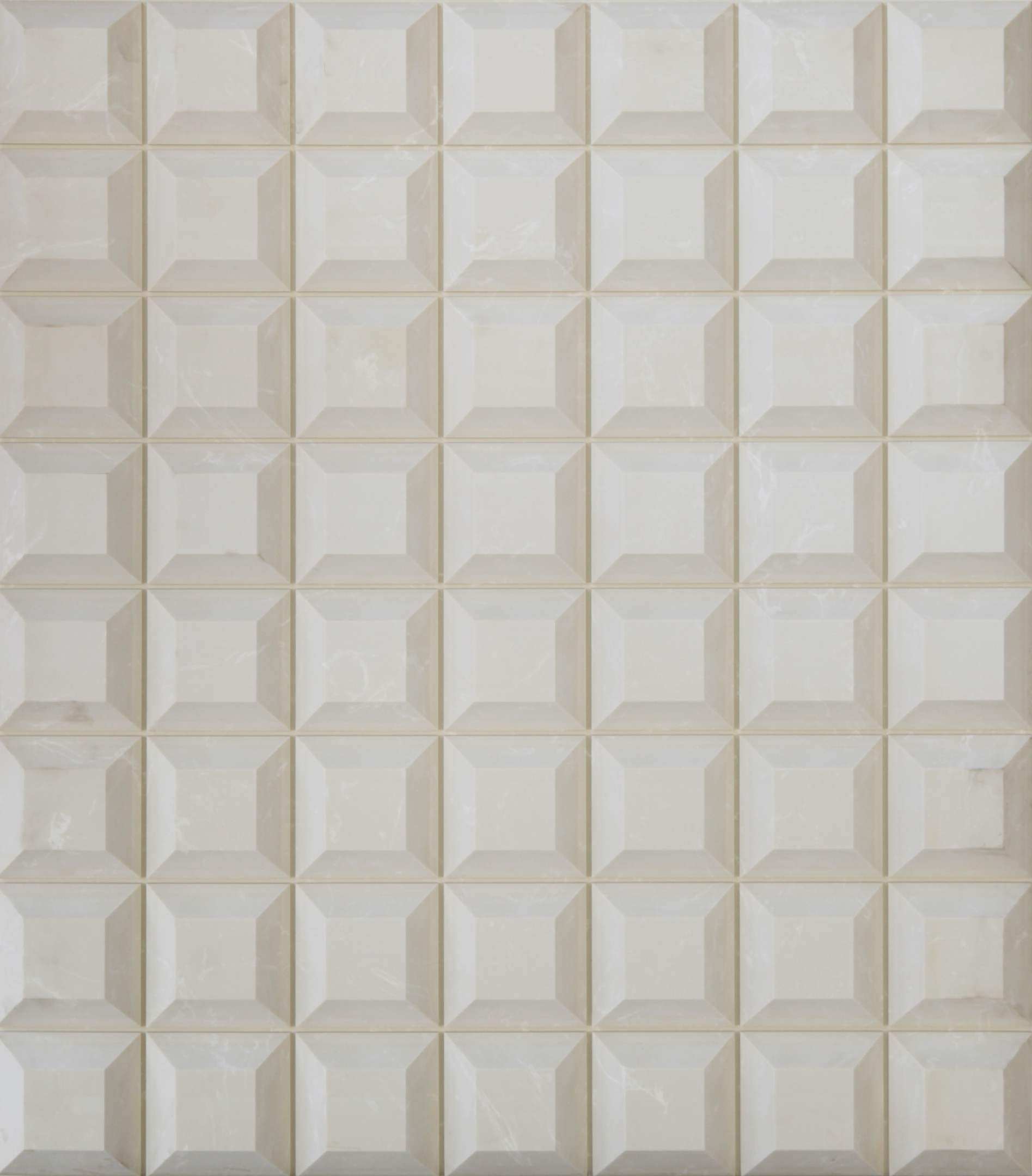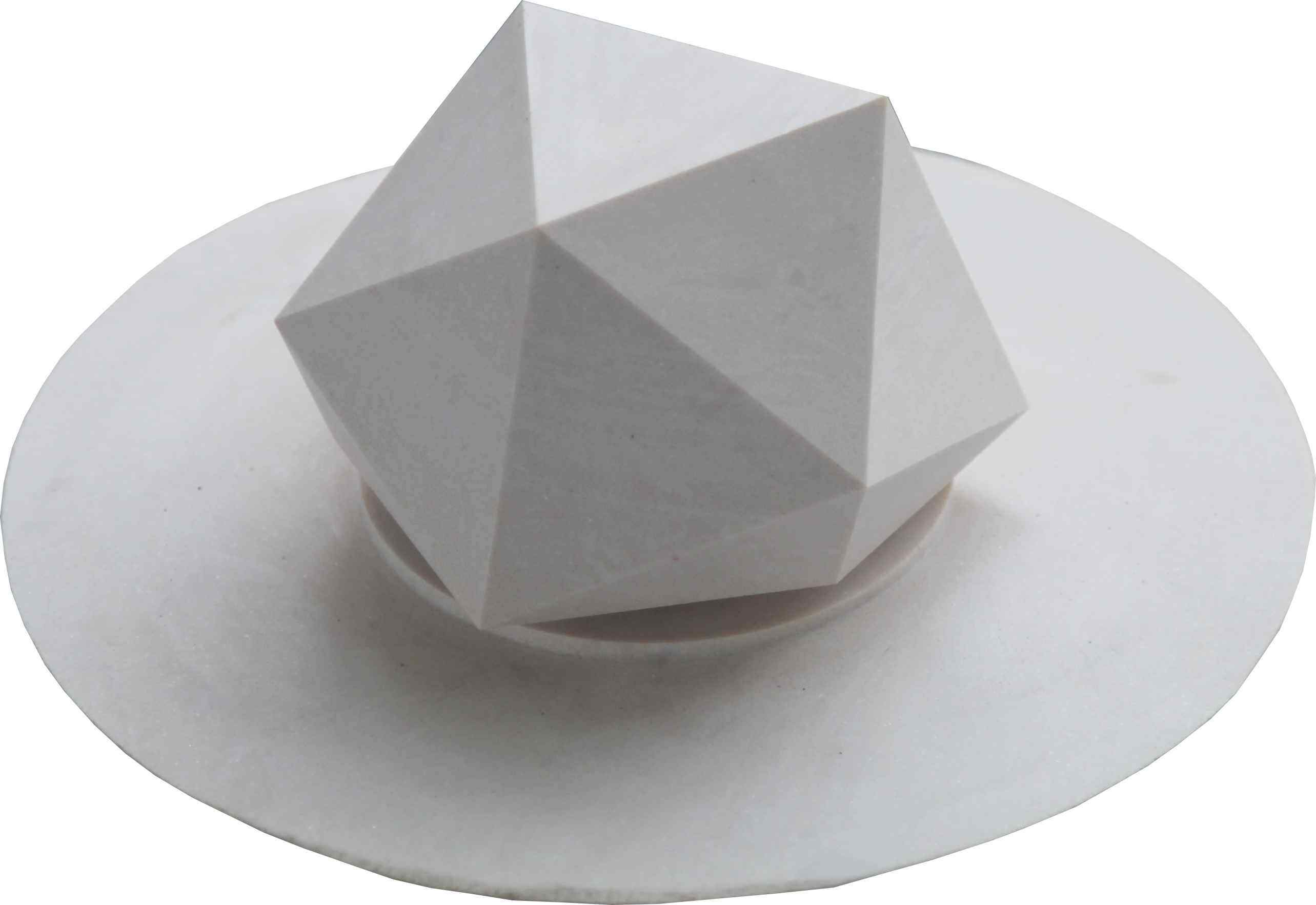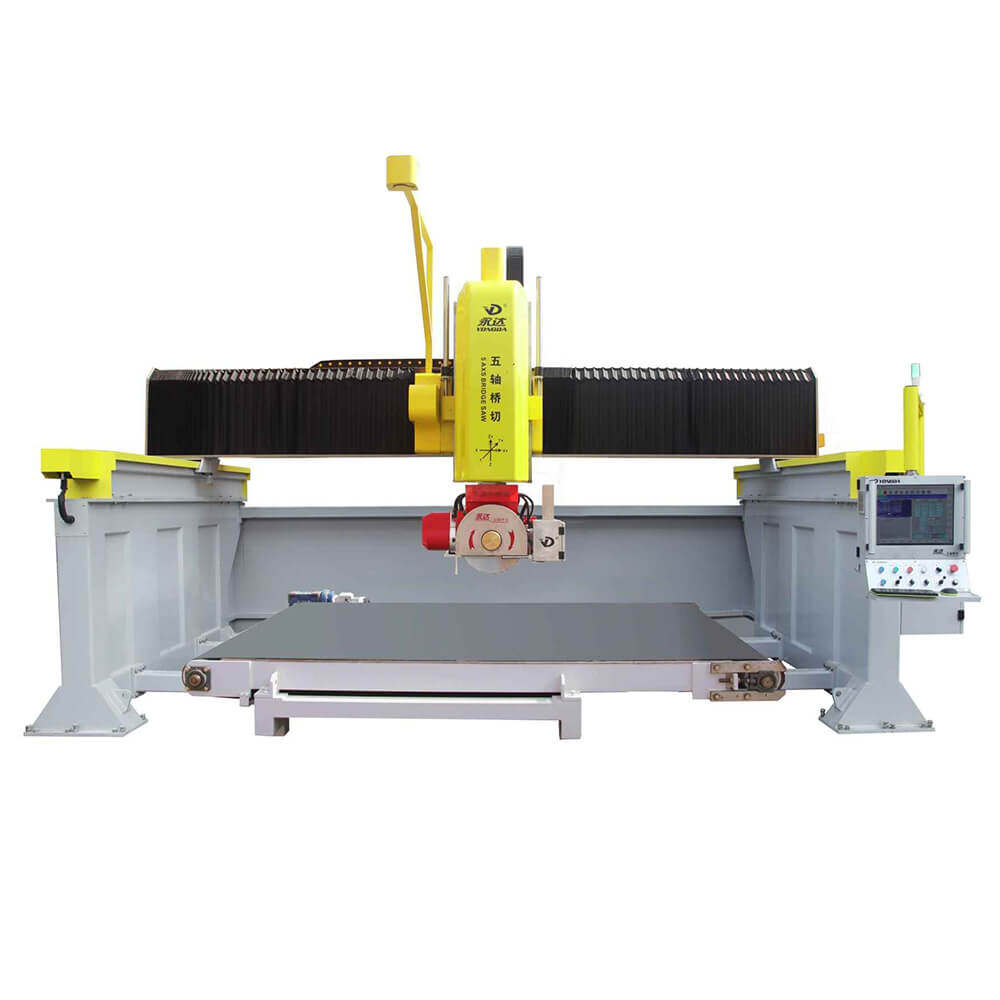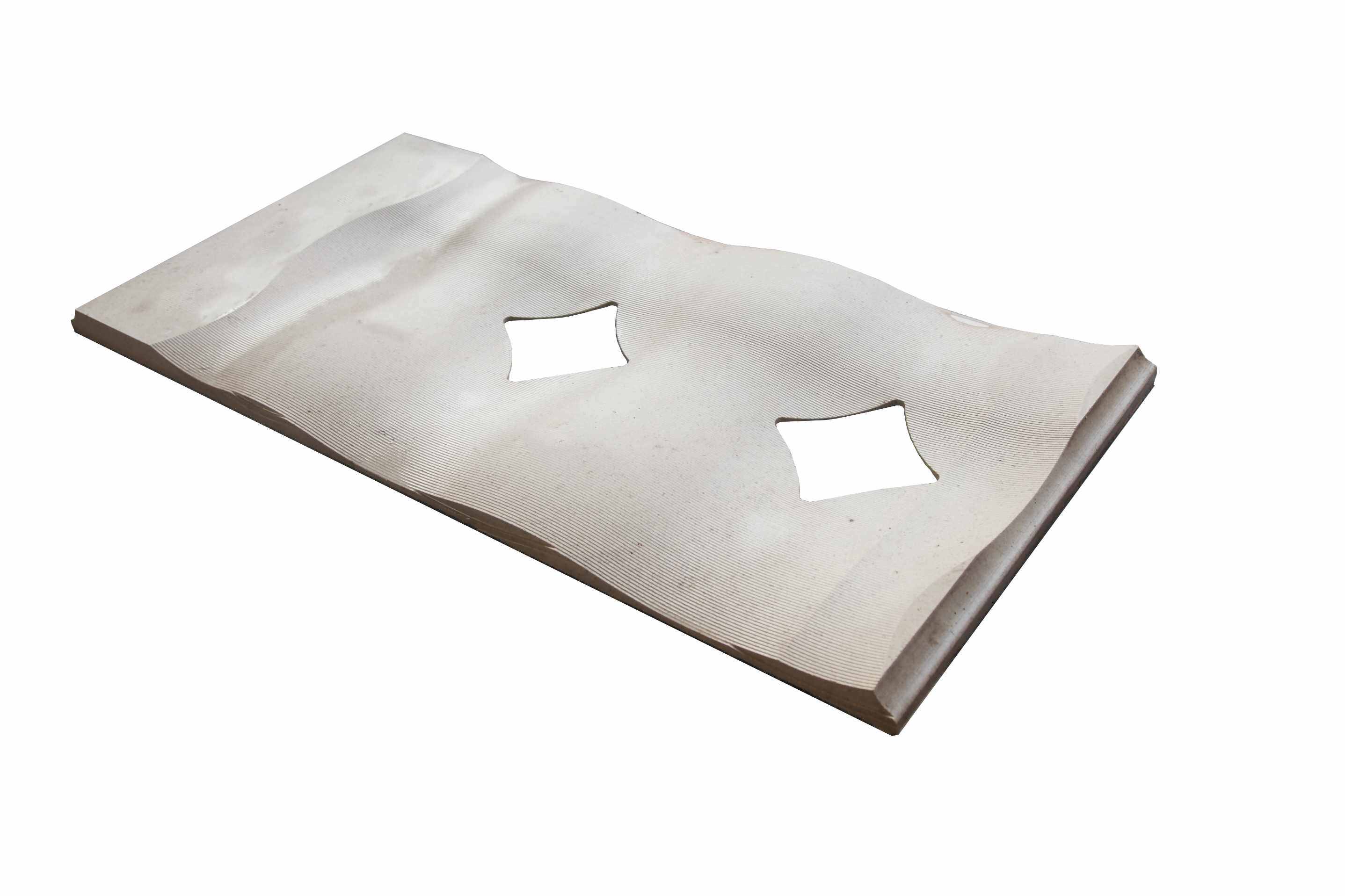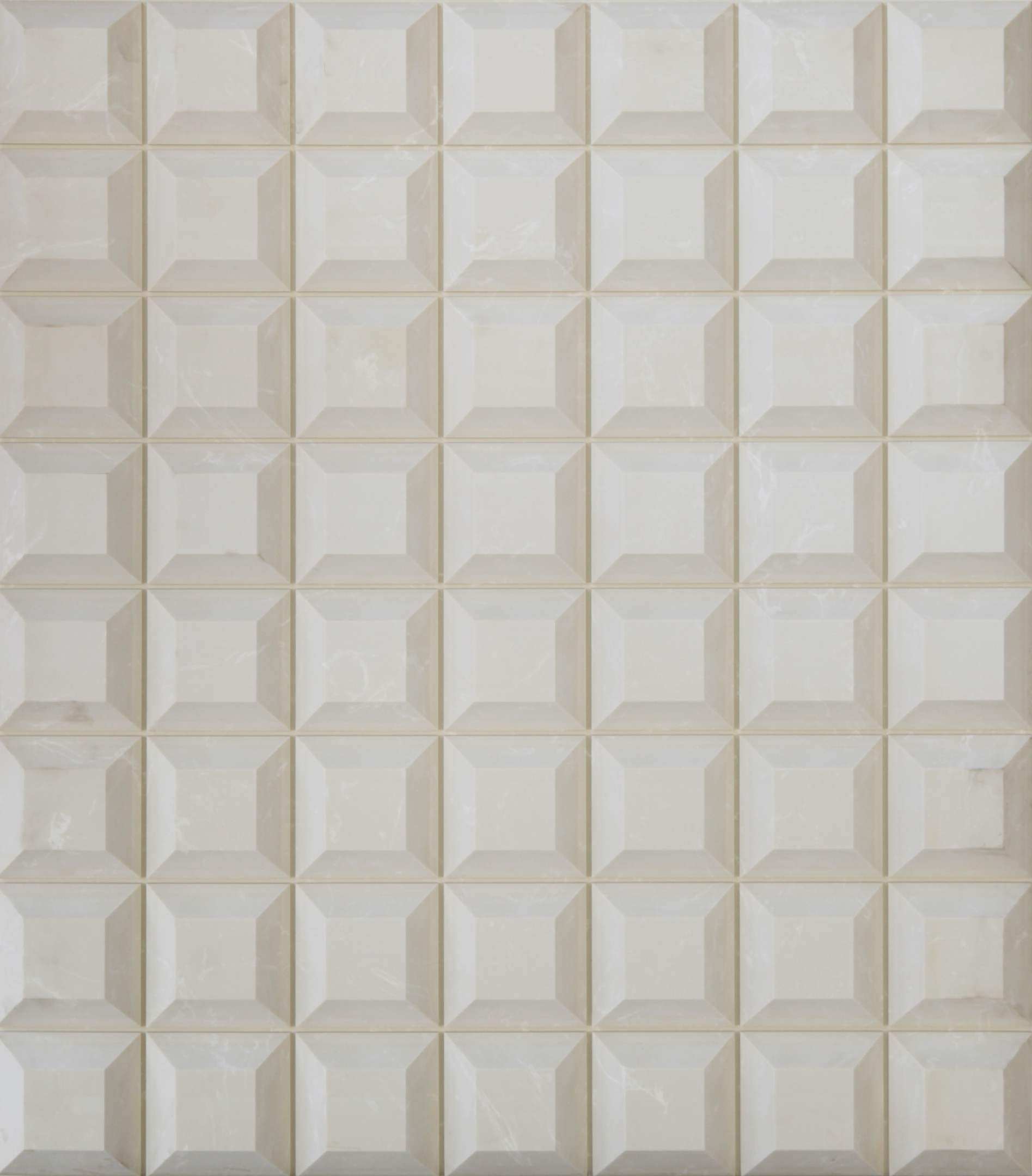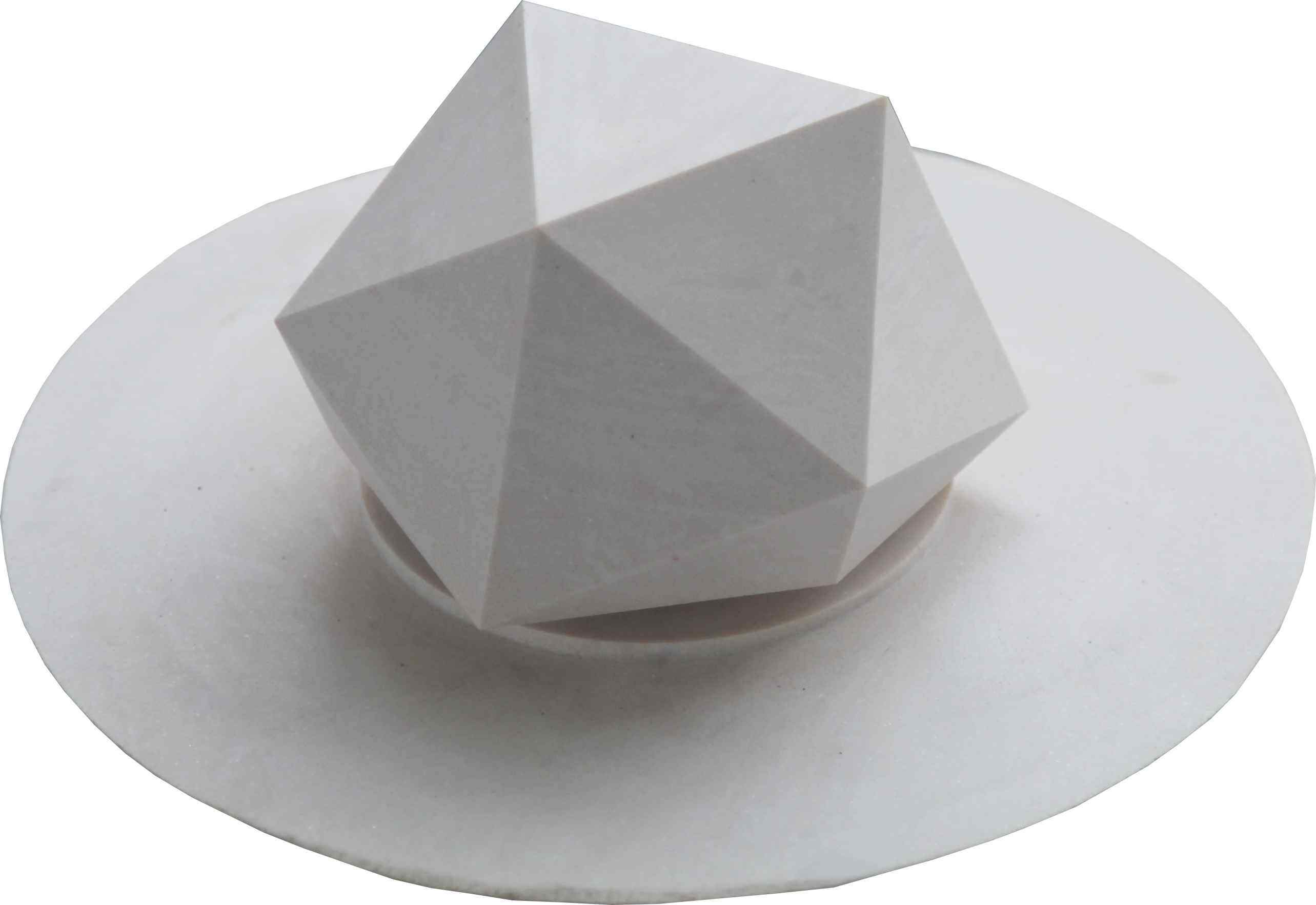 5 Axis Bridge Cutting Machine
1. 5 axis bridge cutting machine is the necessary machine for stone processing;
2. Simple and visualized;
3. Straight line circular arc, grid, click to cut;
4. Notching, chamfering, beveling, cut as you like;
5. 5 axis cutting head, easy operation and cut;
6. Optional function for cutting assistant such as vacuum, camera, auto slab thickness measurement, auto coding and engraving.
5 Axis Bridge Cutting Machine
Unlike traditional cutting machines that are limited to three axes (X, Y, and Z), 5-axis bridge cutting machines offer two additional rotational axes. This ingenious design enables the cutting head to tilt and rotate, allowing for precise cuts from various angles.
The emergence of 5-axis bridge cutting machines has transformed the stone fabrication landscape, empowering artisans and industries alike to achieve unparalleled precision and creativity. Bridge cutting machine manufacturers have invested heavily in developing user-friendly interfaces and intuitive software for these machines.
With proper training, operators can quickly learn to program and control the 5-axis bridge-cutting machines efficiently. Contact us today to learn more about how our 5 axis bridge cutting machine can transform your business.
Yongda Bridge Saw - 5 Axis CNC Bridge Saw for Sale
Great products CAD/CAM software, any angle, any position, any graph
1. Simple and intuitive
2. Straight line circular arc, grid, click to cut;
3. Notching, chamfering, beveling, cutting as you like
4. 5 axis CNC bridge cutter makes Rome columns, twisted columns, flowerpots, special-shaped, etc. processing easily
5. 5 axis bridge cutters are available in a variety of shapes like cambered shapes, engraving, drilling, profiling, etc.
6. 5 axis bridge cutting machine can connect with a scanner, nesting as required, save materials save time
7. The 5 axis bridge cutter is easy to use, convenient and intelligent, high efficiency, and has a low energy consumption
8. Apply international brand CNC control system, servo motor & driver
9. 15" color touch screen, USB, Ethernet interface
10. The 5 axis bridge cutter can be seamlessly integrated with a scanner, realizing real-time scanning layout setting
11. With the internet remote diagnosis function, the system parameters of 5 axis bridge cutter can be modified by remote control
What 5 Axis Bridge Cutters Can Offer You?
5-axis machining helps in the cost-effective manufacturing of sophisticated designs. They can bring you:
Unmatched Precision and Accuracy
One of the most remarkable features of 5-axis bridge cutting machines is their unparalleled precision. Whether it's crafting complex sculptures, architectural elements, or intricate patterns, the 5 axis bridge saw ensures every detail is immaculately executed.
Complex Designs
5-axis machining provides additional motion that allows you to realize complex shapes and designs. 5 axis bridge saw eliminates the need to create complex fixtures and helps you easily realize different angles and arcs.
Faster Material Removal
In 5-axis machining, the cutting tool remains tangent to the cutting surface, resulting in shorter cycle times, which helps save costs as you remove more material each time the tool passes.
Better Surface Finishes
The fourth and fifth axes help you orient and bring the part closer to the cutting tool, allowing you to use a shorter cutting tool, which is less susceptible to vibration at extremely high cutting speeds, helping you achieve a better surface finish.
---
Sample: Big Slab processing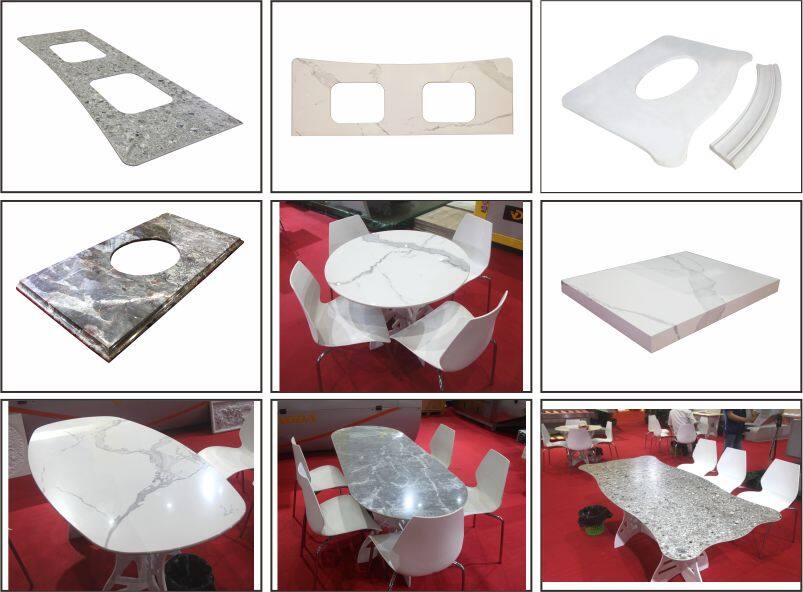 ---
Sample: Arc, grid, cylinder etc.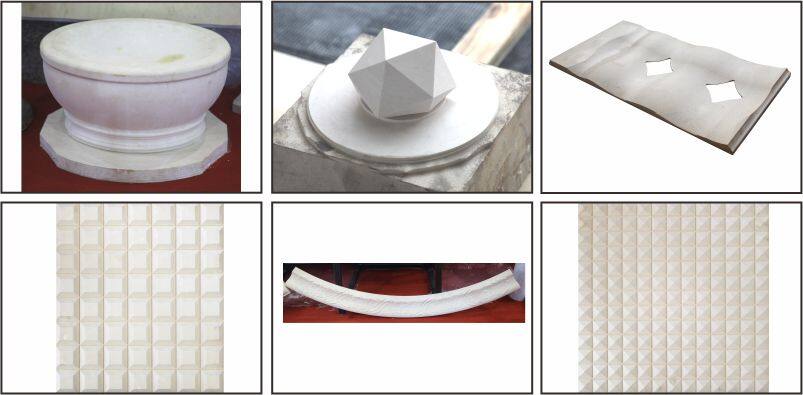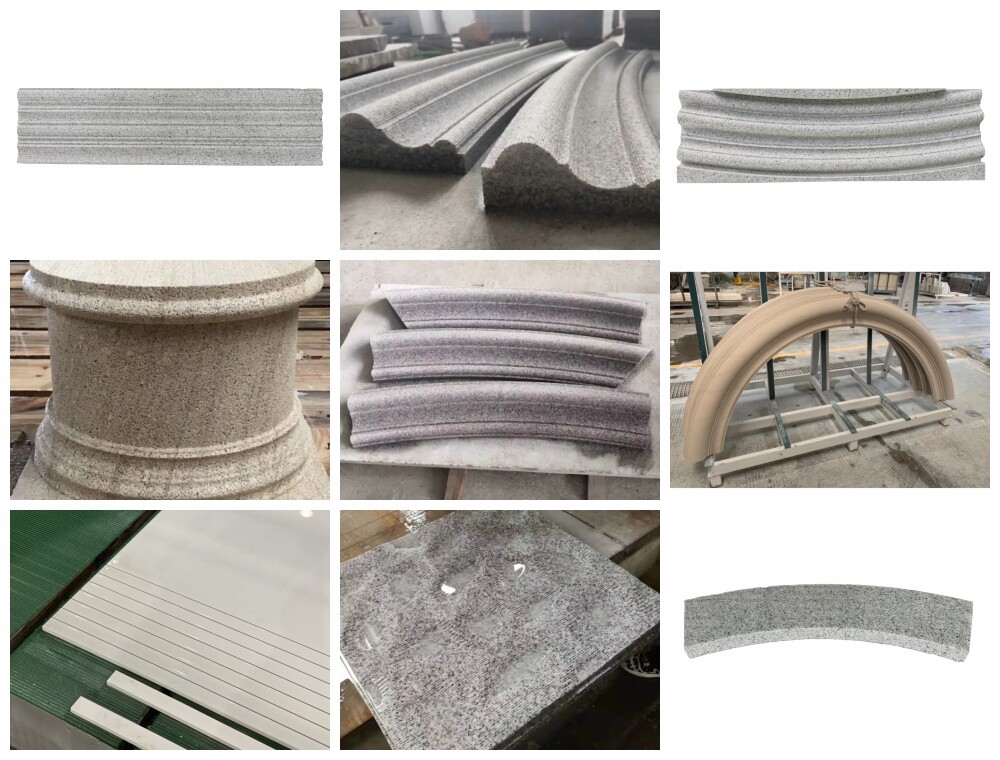 Customer machine: 5 axis bridge cutting machine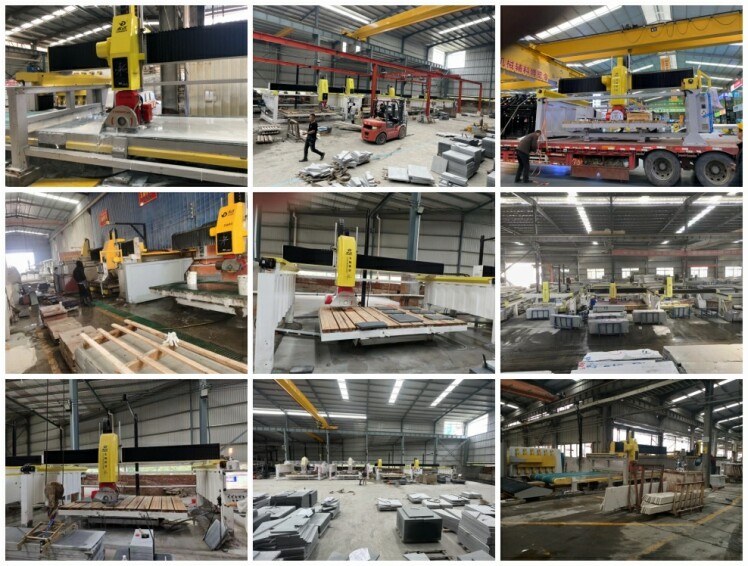 Items

Unit

YD-3220

X axis stroke

mm

3200

Y axis stroke

mm

2000

Z axis stroke

mm

500/700

A axis stroke

°

0~90°

(system control)

C axis stroke

°

±185°

Dia of disc

mm

350-450 / 450-600

Processing thickness

mm

450 disc cut max 80mm /

600 disc cut max 150mm

Rotation speed of spindle

r/min

3000/6000

Table size(length x width)

mm

3600×2200

Table tilting degree

°

0~85°

Motorize Spindle

kw

18

22

Total power

kw

35

39

Water consumption

L/min

40

Total weight

kg

6000

Outer dimension

mm

6200(L)×4800(W)×3600(H)
YD series 5 axis CNC bridge cutter is an intelligent cutting machine designed to meet the diversified needs of processing for stone enterprises.
The 5 Axis CNC bridge saw is multifunctional, easy to operate, and processed precisely but with low energy consumption. One 5 axis bridge cutting machine can meet almost all the working.
YD 5 axis bridge cutter is a piece of necessary processing equipment for stone processing enterprises. Requirements and different functions can be converted very fast and conveniently.
Application of 5 Axis Bridge Cutting Machine in Stone Process
The 5 axis bridge cutting machine is a versatile tool used in the stone processing industry for various applications. You can find a 5-axis bridge cutting machine in the following stone processing:
Slab Cutting
The 5-axis bridge cutting machine is used to cut stone slabs into precise dimensions. It can perform straight cuts as well as intricate curves and shapes with high accuracy. The machine's ability to move in five axes allows it to cut complex profiles and angles.
3D Sculpting
With its multi-axis movement capability, the 5 axis bridge cutter is used for 3D sculpting and carving stone materials. It can create intricate designs, reliefs, and sculptures on stone surfaces with great precision. This is particularly useful for architectural elements, artistic pieces, and decorative stone applications.
Sink and Faucet Cutouts
When fabricating stone countertops, the 5-axis bridge cutting machine is employed to make cutouts for sinks, faucets, and other fixtures. It can accurately shape the stone material to fit the specific dimensions and designs required for these installations.
Edge Profiling
5 axis CNC bridge cutter is used to create various edge profiles on stone slabs, such as bevels, bullnoses, ogees, and chamfers. It can follow the contours of the slab's edges and shape them accordingly, giving the stone a finished and polished appearance.
Inlays and Mosaics
The 5-axis bridge cutting machine is utilized to create inlays and mosaics on stone surfaces. It can cut precise shapes and sizes, allowing for the incorporation of different stone types or other materials into the main stone slab.
Hole Drilling
5 axis bridge cutting machine can also drill holes in stone materials for different purposes like plumbing, electrical wiring, or mounting fixtures. It ensures accurate positioning and clean-cut holes in the stone.
Overall, the 5-axis bridge cutting machine enhances the efficiency and precision of stone processing operations. Its advanced capabilities make it a valuable tool for fabricators, architects, and artists working with stone materials. Looking for a bridge cutting machine for sale and bridge cutting machine manufacturers? Maybe you can find the ideal choice here.