Which machine we can use in stone cutting, stone processing? Stone is widely used in the construction industry. No matter indoor and outdoor decoration, garden, project decoration, or sculpture art can use stone as the main material. What kind of deep processing equipment can we use to process these products?
We must be familiar with the traditional bridge cutting machine, bridge saw is the popular tool in stone fabricator. However, with the industrial upgrading, enterprises to the degree of automation requirements, the traditional bridge cutting machine has been unable to meet the requirements of modern processing. In order to meet the needs of diversified processing market, Yongda has tailor-made a CNC bridge cutting machine for each major stone enterprise. The machine has powerful function, multi-purpose, small footprint, low energy consumption, simple operation, precise processing, fast and convenient conversion of different functions. One device meets multiple need.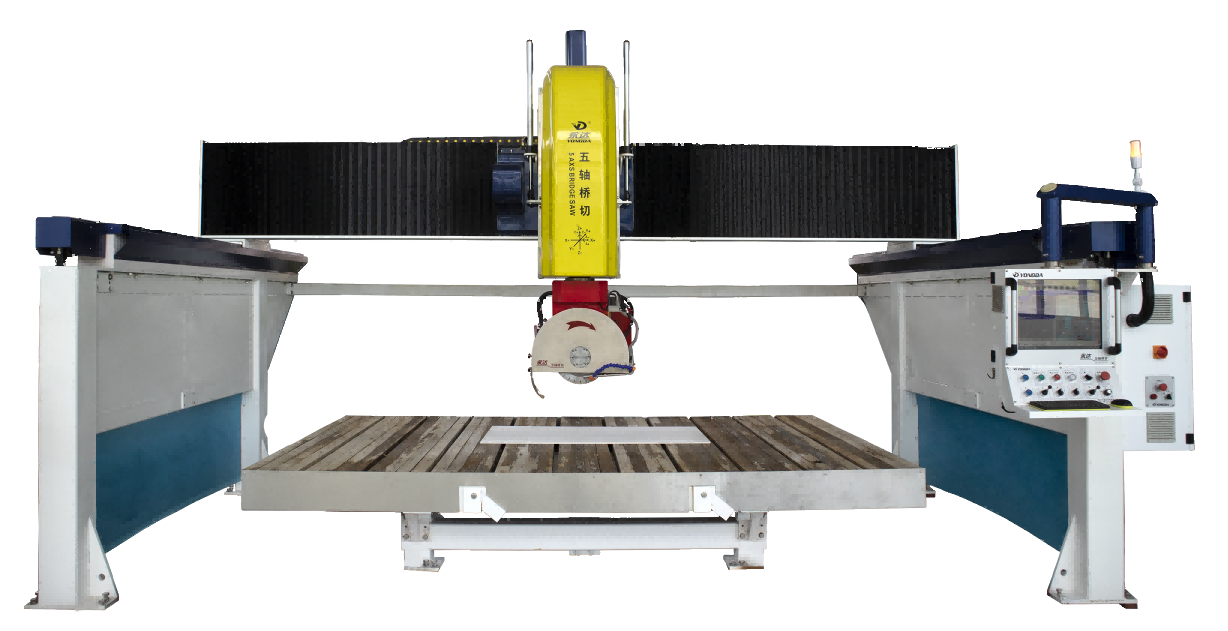 Most popular function 1:
Processing slab products, cutting big size slab, engineering slab, specification slab, facing slab etc.
Most popular function 2:
Processing special-shaped products such as carving, arc design, square brick, lines, pattern cutting, hollow column profiling, solid column profiling etc.
In fact, YONGDA five-axis bridge saw has many functions, users need to combine their own products to flexibly apply our five-axis bridge cutting machine. It will certainly bring you good benefits.
Sample show: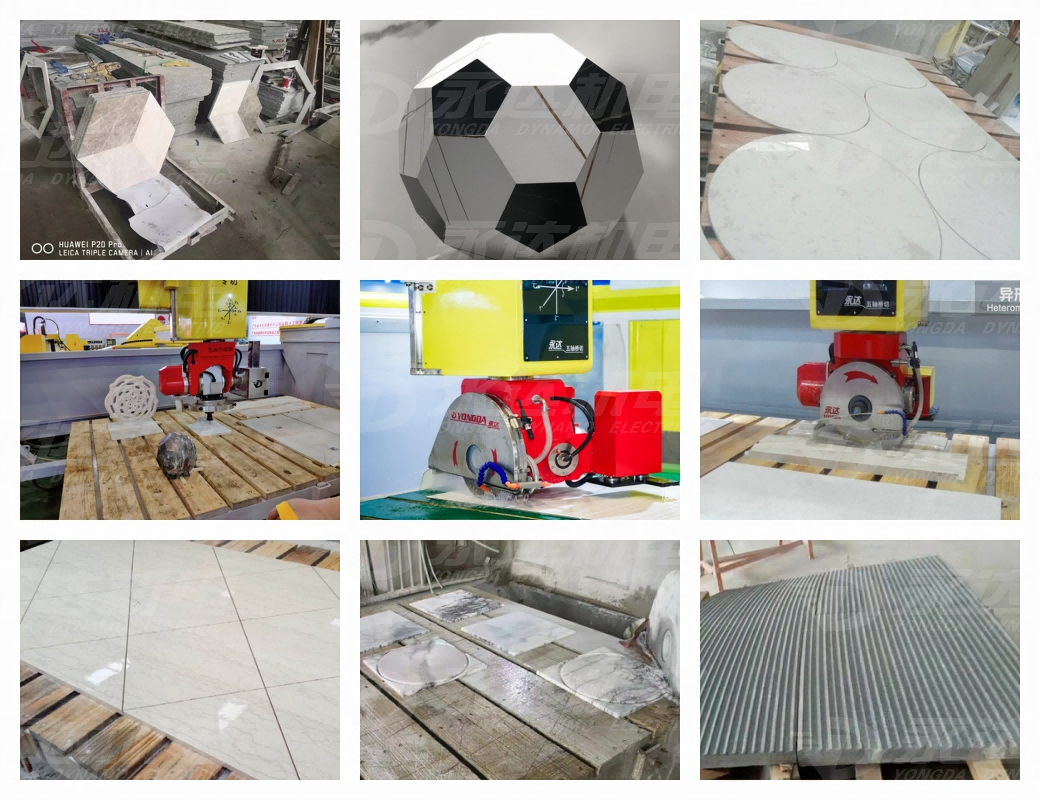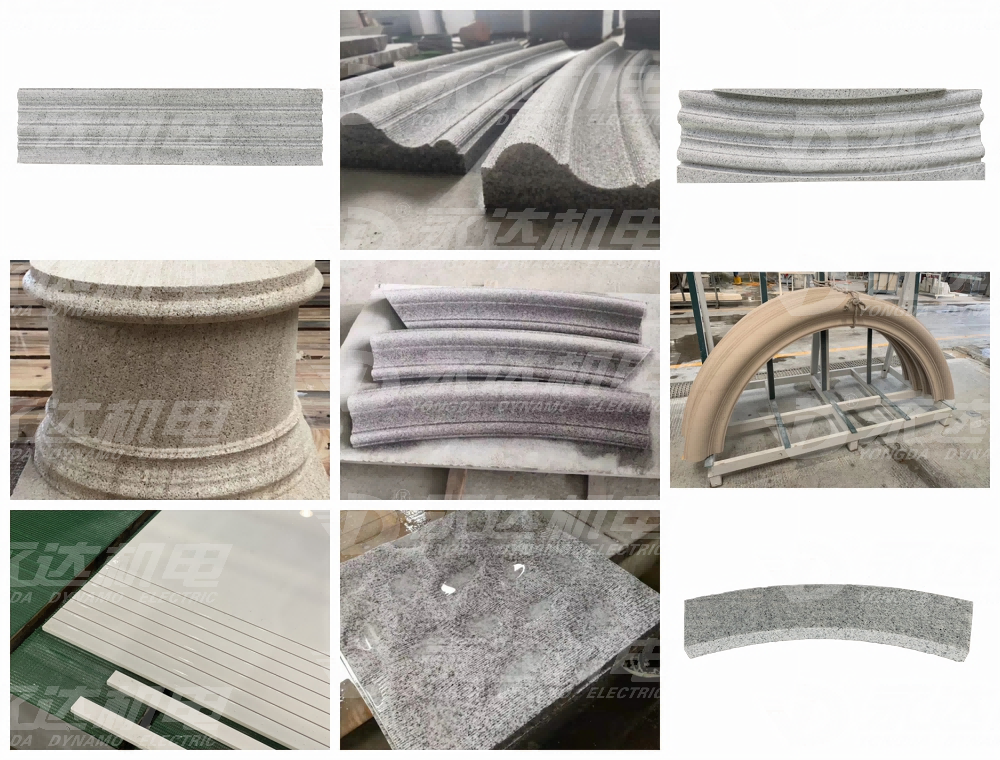 Other machines: #YONGDA WATERJET #YONGDA 5 AXIS WATERJET CUTTING MACHINE #YONGDA CNC MACHINING CENTER #YONGDA ENGRAVING MACHINE